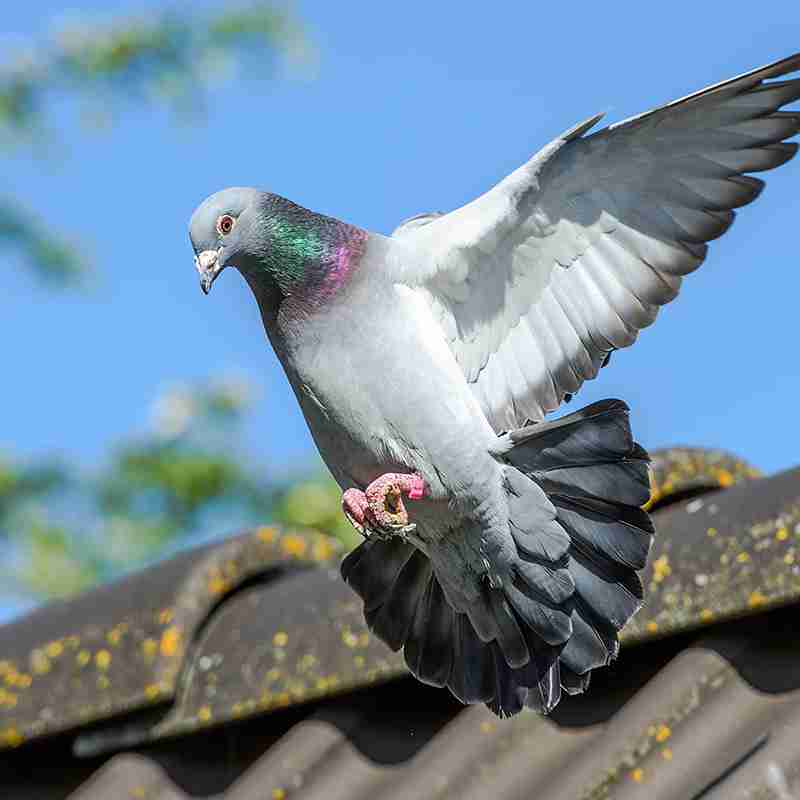 Pigeon Deterrent Services
When pigeons group together it can cause a wide range of problems, especially to the environment and damage to your property and home. The main concerns are gathering to feed on food and nesting, which can cause a mess on your property in Havant or the nearby Hampshire areas. If you have solar panels, pigeons pose big problems too. At RS Pest Control, we have access to numerous pigeon deterrent methods to prevent future problems as well as pigeon nest removal. 
Our experienced team are trained in proofing and removing pigeon nests safely. From netting to spikes, we approach any project with care and caution as we aim to ensure the safety of our customers and team. Pigeon deterrents are key to preventing nests, and by contacting us as early as possible we can start working on your Hampshire property. We have plenty of methods to tailor to your specific needs and requirements for your home or business.
Free Quote