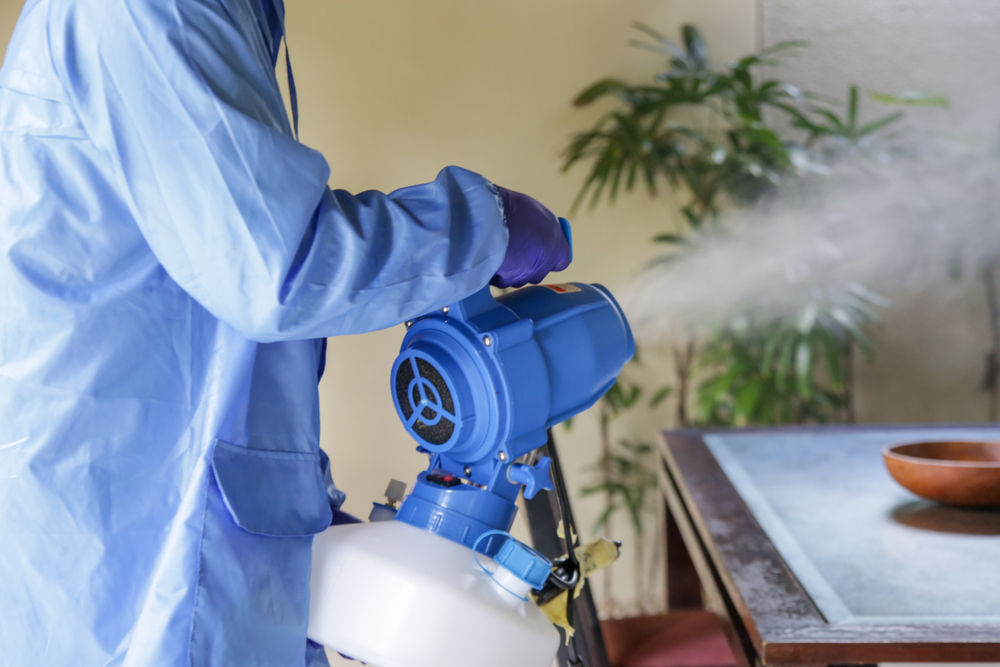 Mobile Disinfectant Fogging
Disinfectant fogging is a highly effective method of cleaning a room, killing any harmful bacteria, viruses and fungi that may be present. By using a modern fogging machine, a disinfectant solution is dispersed throughout a room. This way, any microbes that are airborne can be easily removed. By using PX-ULV disinfectant, we are able to provide our customers with broad-spectrum biocidal disinfection. We offer our mobile disinfectant fogging service to homes, businesses and schools in Havant and throughout the nearby Hampshire areas.
Whether you are after disinfectant fogging services as part of our pest control methods or just on its own, we are here to help. We often recommend disinfectant fogging after you have had a pest infestation, such as rats living in your loft. Fogging ensures that the room is clean and safe to spend time in again. Get in contact with us today to be booked in.
Free Quote