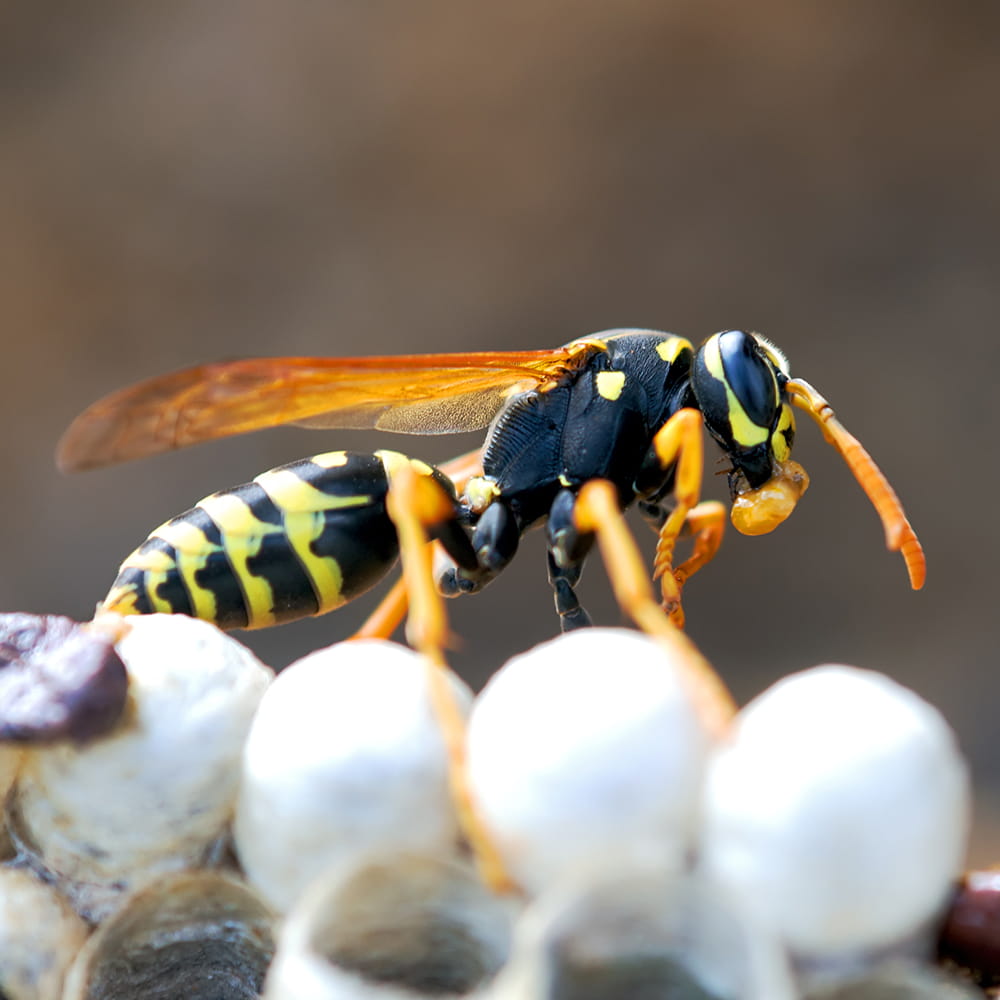 Wasp Nest Removal Hampshire
A wasp infestation can be extremely worrying and can also become a risk for your employees or family. Wasps can hide in holes around your Havant property, quickly forming a nest. A nest is easy to spot as you will see groups of wasps coming and going from the area. A singular wasp nest can quickly become the home for 2,000 to 6,000 wasps! Nests are commonly found in the warmer months, from as early as late April.
Although harmless if left alone, wasps can be a nuisance. When you spend time in your garden, they may hover around, especially if there is food or drink. It is important that you do not approach the wasp nest yourself. Any wasps within the nest can quickly become territorial if they feel threatened, leading to aggressive behaviour.
If you suspect that you need wasp nest removal services, please contact us as soon as possible. Whether the nest is in your property or garden, our team can quickly help. Avoid any extensive property damage and reduce the risk of health implications. You will soon be able to enjoy your Havant property in peace.
Free Quote