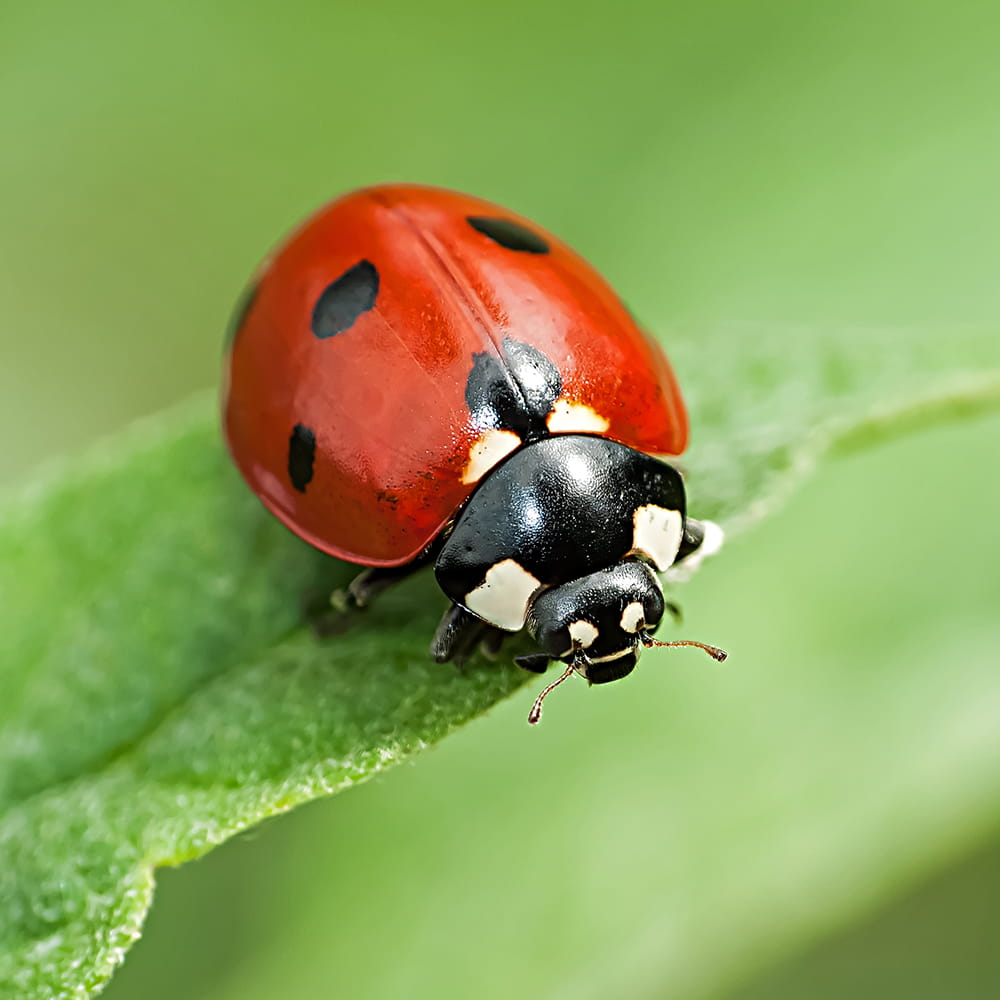 Ladybird Pest Control
Ladybirds are one of the most well-liked insects, mainly due to their beautiful red and black exterior.
Although they may look harmless, they do present a problem for your Hampshire home or business when they swarm in large numbers, causing stains and damage to your belongings while leaving behind an unpleasant smell.
We have experts who offer advice and effective ladybug pest control solutions that give you peace of mind. As well as providing solutions, we offer preventative ladybug pest control methods to ensure an infestation will not return.
During colder months, ladybirds need to find warm shelter. That's why swarms of insects may seek out your Hampshire property and crawl through its walls to find refuge. Once inside in large numbers, their presence will stain your furniture, walls and floors, creating a serious nuisance in your living space.
Several DIY methods are available, including leaving out garlic cloves and bay leaves, but that can only do so much. Serious infestations require professional ladybug pest control solutions. Our qualified team has a variety of ladybird pest control measures that get the job done safely and effectively.
Free Quote